Essential Oils, Peppermint - 1 fl oz.
---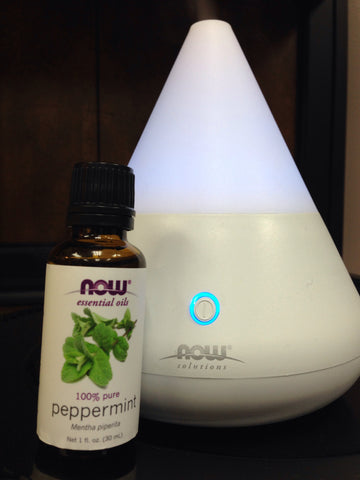 If you're having some nasal congestion, three drops in a half ounce of a carrier oil and then rubbed into the chest (and maybe a dab inside the nostrils) will do wonders for you. 
Ingredients:  Pure Peppermint Oil
Suggested Use: For aromatherapy use. For all other uses, carefully dilute with a carrier oil such as jojoba, grapeseed, olive, or almond oil prior to use. Please consult an essential oil book or other professional reference source for suggested dilution ratios.
Aroma: Fresh, strong mint.
Benefits:  Cooling, revitalizing, invigorating.
Pros: YOU SMELL LIKE CHRISTMAS CANDY CANES!
Cons: People assume you are candy and begin to lick you. 
Related Products
---