Aromatherapy
Essential Oils, Cheer Up Buttercup! Oil Blend - 1 fl. oz.
---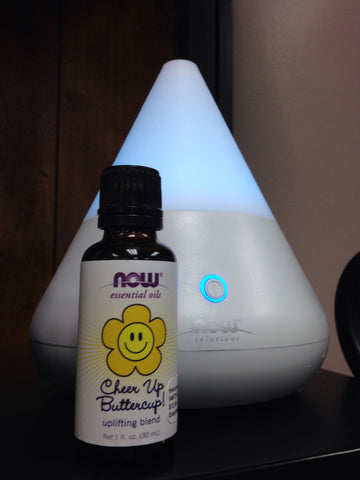 NOTE FROM THE COMPOUNDER: There is no way your grumpy can survive when this oil is in the diffuser. WOW.
WARNING: Cheer Up Buttercup does not contain any ACTUAL cups of butter.
Ingredients:  Bergamot Oil, Orange Oil, Lime Oil, Grapefruit Oil, Lemon Oil.
Suggested Use:  Add to a diffuser, or create a room mister by adding 30 drops to 1 oz. of water in a spray bottle. An easy way to brighten up any dull day.
Aroma:  Citrus with light herbal.
Benefits:  Uplifting, refreshing, energizing.
PROS: Uplifting.
CONS: All of these people think you're too happy and they silently hate you for it. 
Related Products
---