Essential Oils, Lavender - 1 fl. oz.
---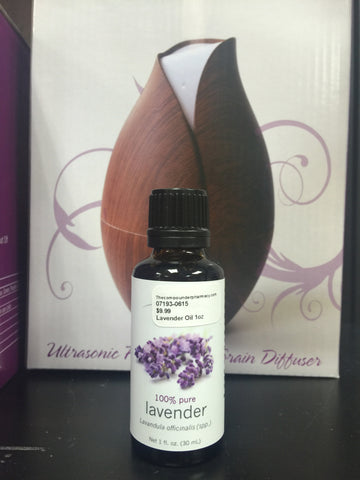 Lavender Essential Oil
Ingredients: Lavender oil (100% pure)
Aroma: Floral
Benefits: Soothing, normalizing, balancing.

Extraction Method:  Steam Distilled from fresh flowering tops. 
Suggested Use: For aromatherapy use. For all other uses, carefully dilute with a carrier oil such as jojoba, grapeseed, olive, or almond oil prior to use.  Please consult an essential oil book or other professional reference source for suggested dilution ratios.
*Natural essential oils are highly concentrated and should be used with care. 
PROS: You can sleep standing up now.
CONS: Your floral essence might now be harvested to calm other humans. You are now lavender. You're a plant man, RUN! 
Related Products
---