Elta Crème Moisturizer (NEW NAME: Resta Crème Moisturizer) 2.8oz
---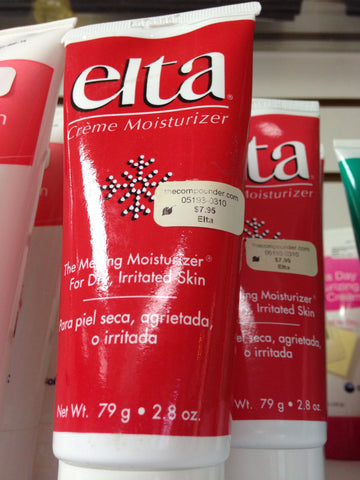 Elta Crème provides the highest level of concentrated hydration for problem skin areas. Elta Crème melts on contact, penetrating skin cell layers to provide superior long-term moisturizing. Use daily on any skin area requiring the highest level of moisturizing protection.  Elta Crème is a leading product in hospital burn centers, radiation oncology and for diabetic dry skin conditions. Clinical studies have proven it is safe for all skin types, non-comedogenic, hypoallergenic, fragrance-free, latex-free, and it contains no preservatives.
----
Also, because it is spelled "
Crème", it makes you more important. Seriously, you even look more refined because of that little thing over the e.
Related Products
---